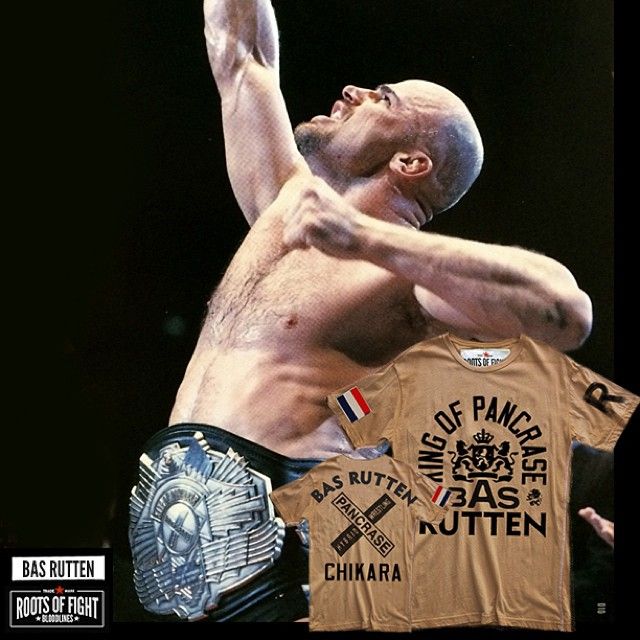 Roots Of Fight saca esta camiseta estilo "vintage" (retro) dedicada a la leyenda del Pancrase, Bas "El Guapo" Rutten.
En la camiseta, de color marrón similar al que utilizaban los antiguos guantes de boxeo, tiene en la parte delantera la leyenda "King Of Pancrase" junto al nombre de Bas Rutten y los leones típicos del escudo holandés.
En las mangas, la bandera de Holanda en una, y la R de Rutten (y de Roots) en otra.
Y en la parte trasera, el logo de la X de Pancrase.
Un diseño muy original, como ocurre normalmente con la marca Roots Of Fight.